RESULTS OF THE RESEARCH CARRIED OUT ON BOARD:
The objective of this work is to evaluate the abundance and seasonal variability of the microplastics present in surface seawater around the Canary Islands and specifically on the coast of Los Gigantes, Tenerife.
FarFalle Project presents in the figure the results obtained in terms of abundance of MP/km, microplastics in the area of ​​Los Gigantes, municipality of Santiago del Teide, southwest of Tenerife, Canary Islands.
Soon more data. Soon more islands.
PARTICIPATION IN CONGRESSES:
-Assintance and oral communication:
"Microplastics present in the surface of the sea water of Los Gigantes in the southwest of Tenerife, Canary Islands". Congress Young Researchers of the Sea (JI Del Mar) organized by the Campus of International Excellence of the Sea (CEIMAR) and the University of Malaga (UMA). Date: October 2019. Place: Málaga (Spain).
COLLABORATION ON PAPERS: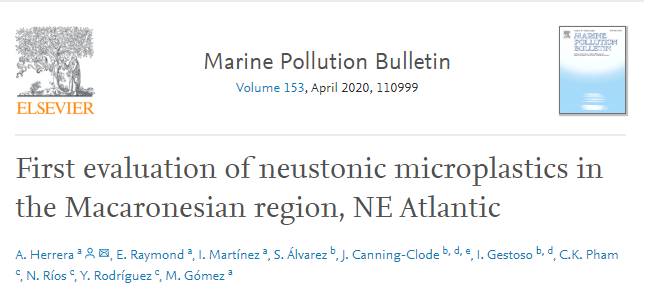 This paper presents the results of the samples obtained aboard the Mugen Third Element sailboat in the Los Gigantes area that were collected together with the Microtrofic Project, Dr. Alicia Herrera (ULPGC-EOMAR), the main author.