FarFalle Project has an outreach-educational-scientific perspective and quality in its development, we are committed to Oceanography, we share Science, we motivate people towards the path of preservation, conservation and protection of Nature, the Oceans and the Biodiversity.
We contribute to the enhancement of the natural resources of the territory, promoting interest in the Marine Environment and its entire environment. We invest all our effort in the dissemination of scientific knowledge to society, at present this effort is not only necessary, but vital.
We offer enriching experiences in Marine Sciences adapted to increasingly specific and demanding audiences, a multidisciplinary training with the use of research instruments on board different ships and in different places of the Canary Islands.
FarFalle Project opens borders to promote scientific and rigorous tourism, which will allow participants to start, expand and complete their knowledge, learn aspects of the world of the Ocean and the processes and mechanisms that have made it a unique means. We will show how, why the Ocean is studied.
Do you join us?
---
MANAGEMENT
---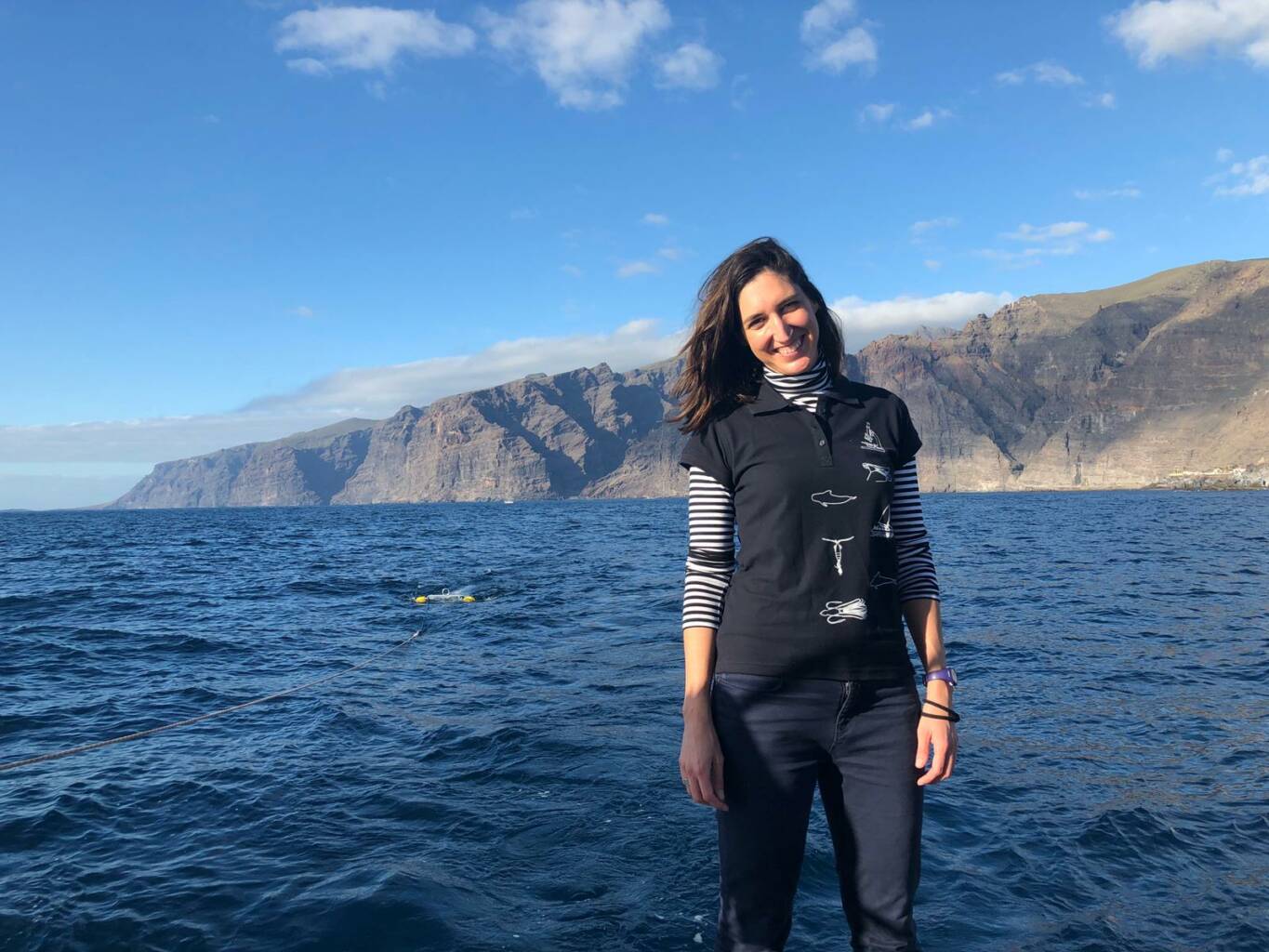 Carmen Meléndez Díez – Director Oceanographer
-MSc in Oceanography. University of Cádiz │Spain
-Bachelor Degree of Marine Sciences and Environmental Sciences. University of Cádiz │Spain
-Postgraduate module in Marine Sciences, Biological Sampling and Data Collection. R / V Celtic Voyager & R / V Celtic Mist │ Ireland – GMIT & SMART
-EUROFLEETS2. New operational steps towards an alliance of European research fleets. R / V Urania│ Italy – OGS, CNR & ISMAR
-Spanish Cetacean Society of the Canary Islands. Canary Islands │ Spain
>>>ESPAÑOL / ENGLISH / ITALIANO / DUTCH / LSE <<<